It's been over 20 years since I last rebuilt or refurbished the 350LC.
She is looking a little sad. The bodywork paint is cracking up and flaking off, the engine is rattling, and it's unclear whether it's the clutch, top end or crank. (Although my money is on the top end which has 10k miles on it and has been moderately thrashed).
So here is the outer cosmetic view of the bike.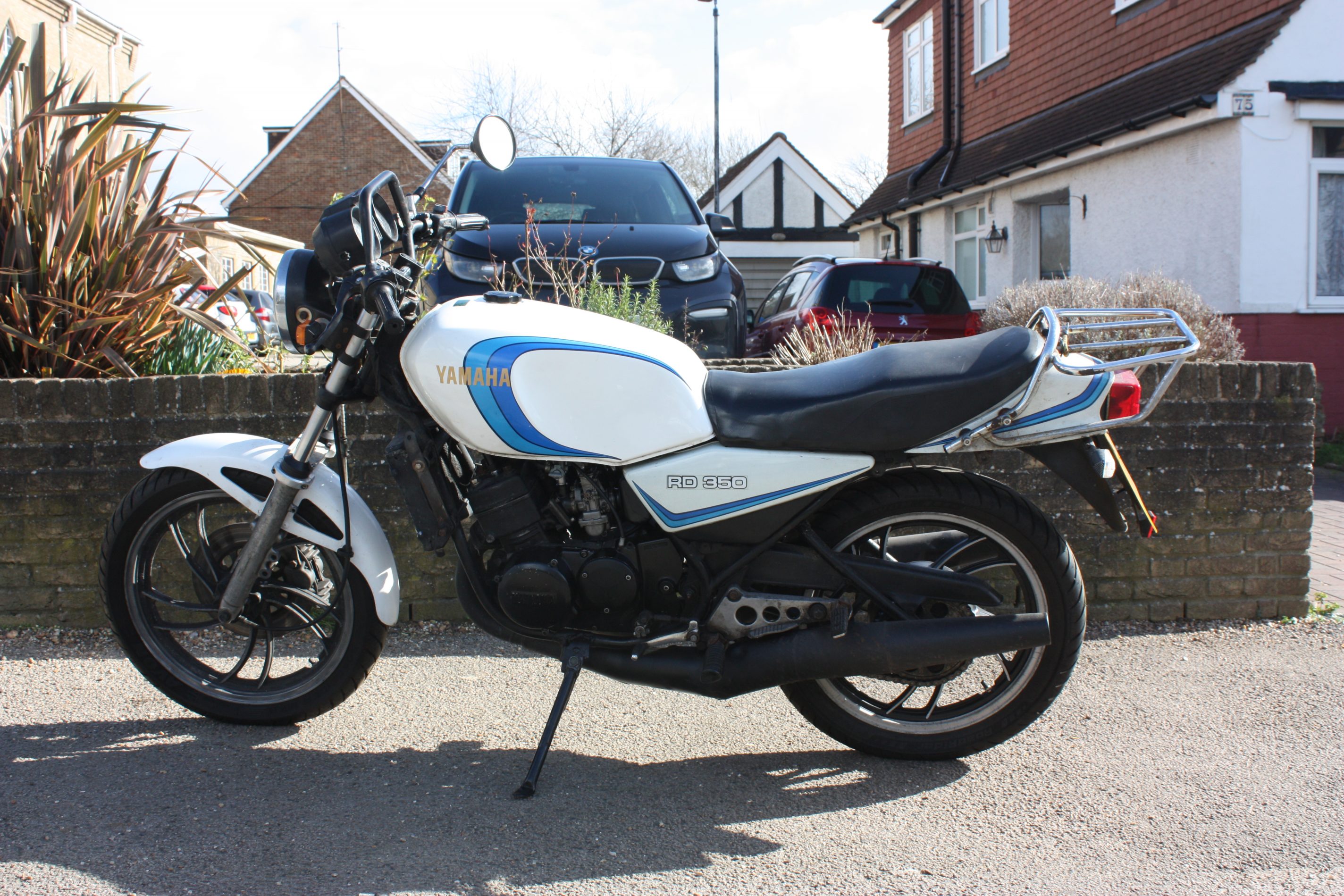 Modifications
This is not a 100% original LC. Over time, modifications have been made, parts swapped, and alternative, (cheaper) parts used.
The carbs are 28mm flatslide Mikunis, from a Suzuki RG250. They work OK, but I'll be swapping back to 4L0 or 31K carbs.
The swingarm has been braced. I did this. The minimal additions move the high speed weave from 70-80mph to 90-100mph. (It wouldn't be an LC if it didn't weave at all!)
The pipes are 31K YPVS pipes. These fit with a bit of filing, and allow the engine to breath, (and rev) a bit more than the original pipes. Visually, they are a little fatter, but could be mistaken for original pipes at a distance.
The front brake is a single Lockheed caliper. It really doesn't need any more for road use.
As the frame is stamped 4L1, then technically, the top end is a modification… it being 350 barrels, pistons and head.
Work started while rebuilding the 250
What kind of rebuild/refurb.
Next Steps