Another day pottering around doing bit by bit.
Inspect, clean and paint RD250LC(4L2) Exhausts
Paint all the exhausts with one coat of pot black brushed on except downtubes.
Wire brush the newly bushed RHS Footpeg hangar
Dismantle both old footrest hangars for cleaning and parts
wire brush LHS Footrest hangar to get (most of) the old lacquer off
I chose to paint the pipes with pot-black, (now renamed, Cylinder black), because of the shocking state of the exhausts after 3 months on the road and just 500 miles, albeit in all weathers.
The pipes were sprayed with 3 coats of hugely expensive high temperature paint, which gave a nice finish… almost like the OEM finish, but it had all but disappeared, leaving rust streaks all over the place.
"Back in the day", I used to brush paint the pipes with a couple of coats of pot black, taking the pipes off, and repeating every spring.
While the finish is poor, (from close inspection), they look decent from a couple of meters or more, and the pot black seemed to last for a year.
After letting the paint dry overnight…
Clean and paint RD250LC(4L2) Exhaust headers (2 coats of pot black)
Fit footrests and hangars
Fit powder coated brake torque arm
Engine in frame (protect frame rails with bits of old carpet)
Route and connect the wiring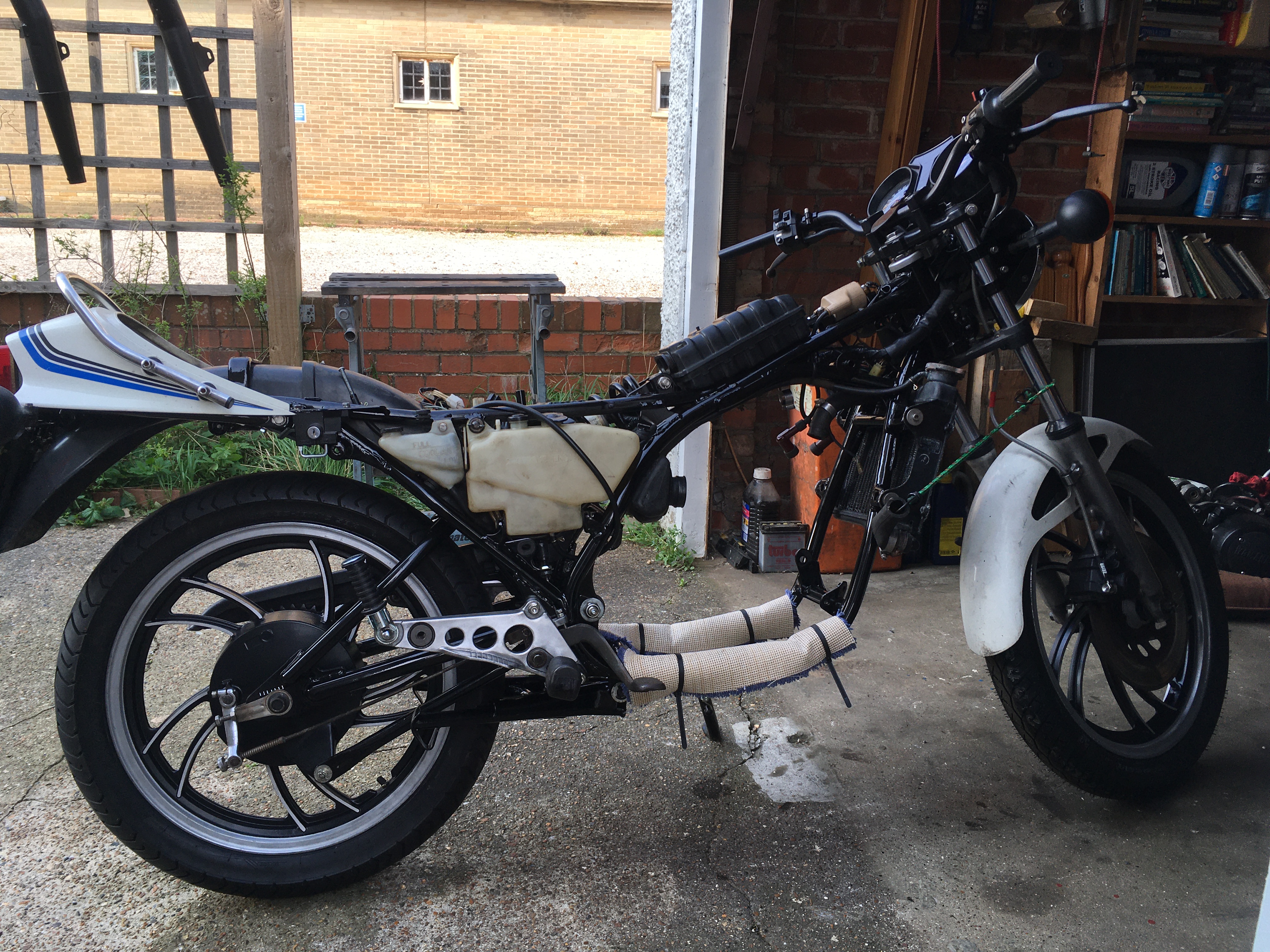 It's looking like a motorcycle again